United expands non-stop New York-Malaga service for 2024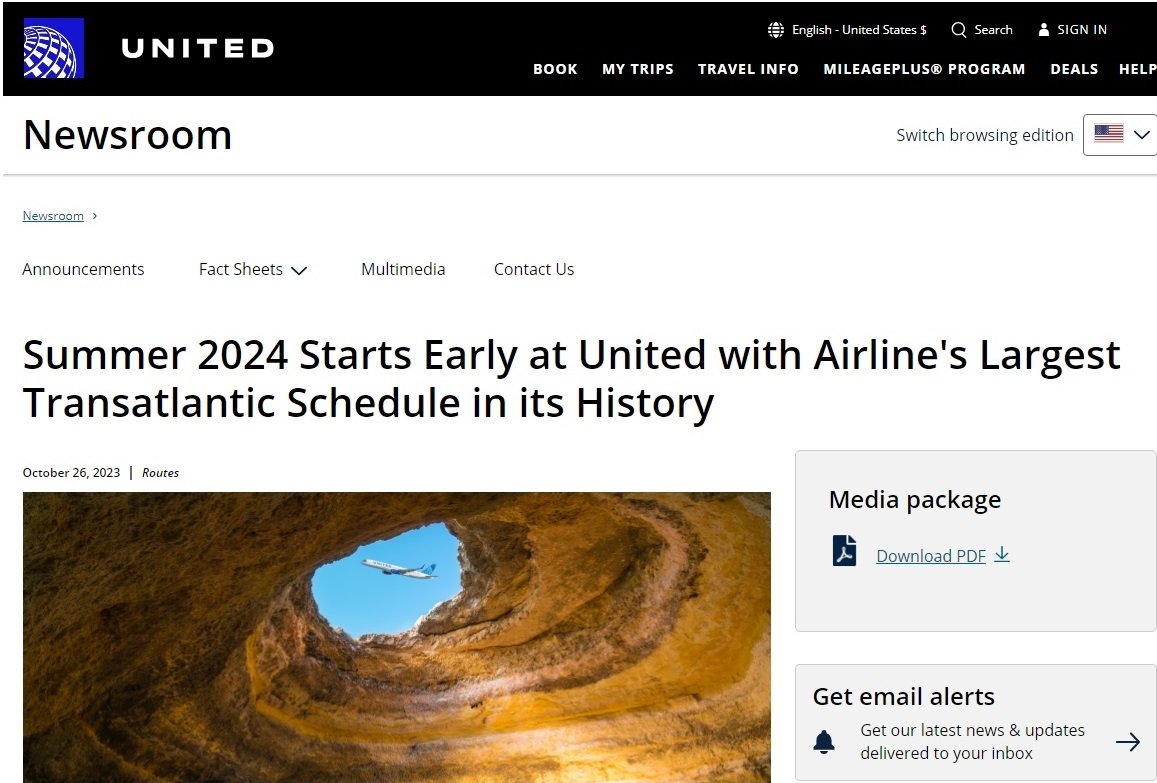 Being able to fly direct to an overseas destination is a big plus when researching travel options for your vacation or a business trip.

If you're planning to enjoy the treasures of Spain's Andalusia, including the its famed southern coast, the Costa del Sol, better choices await you in 2024.
For travelers from the United States who are planning to fly to one of Spain's most popular destinations on the Mediterranean coast, the sunny Costa del Sol, there will be more and better choices awaiting them next year.

Following the big success of its non-stop route from New York/Newark to Malaga that debuted in 2023, United Airlines announced the expansion of that service, which originally had just three flights a week.

In 2024, the airline will have daily direct flights to Malaga on a Boeing 757-200, according to United. Moreover, the service will begin on May 2, or a month earlier than in 2023.

"United has the most flights to the most destinations across the Atlantic and we're now giving our customers even more flexibility and choice when planning their trips abroad," said Patrick Quayle, United's senior vice president of global network planning and alliances.

The route that proved its worth
Hailing the opening of the noon-stop New York-Malaga route, Forbes Magazine included it in its list of "13 Best New International Routes for 2023." According to Forbes, the route was a great way to help travelers "soak up Mediterranean sun and Spain's Andalusian culture."

The warm Mediterranean climate with an average of 320 sunny days a year is only one of many reasons why Malaga and the surrounding coastal areas have been a magnet for a growing number of tourists, vacationers and business travelers alike.

With its rich history and culture and world-class attractions, Malaga is much more than just a beachgoer's paradise. The birthplace of Pablo Picasso, Malaga has become a vital cultural center with nearly 40 museums, including the renowned Carmen Thyssen Museum that focuses on 19th century Spanish painting, and Centre Pompidou Malaga, the first branch of the storied Paris gallery to be created outside France.

Of course, it's also the site of Museo Picasso Malaga, which exhibits the famous artist's works, and the Picasso Foundation-Birthplace Museum.

Importantly, Malaga is also a vital transportation hub that features three key components: a busy international airport, a high-speed train service and a major seaport capable of accepting world's largest cruise ships.

Tickets for United's 2024 non-stop flights to Malaga are already available for booking at United.com.